About Me
Gwen Schubert Grabb, LMFT, CEDS-S
Palos Verdes Estates, California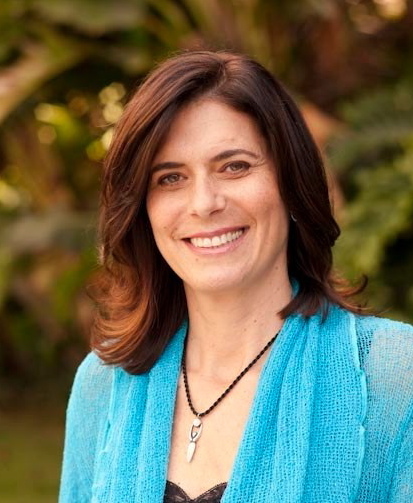 Hello! I'm Gwen
Licensed Marriage and Family Therapist
Certified Eating Disorder Specialist and Supervisor
License #MFC42684
I am a licensed Marriage and Family Therapist (LMFT) specializing in individual, couples and family therapy, specializing in relationship problems, anxiety, depression, eating disorders and other behavioral issues. I am a Certified Eating Disorder Specialist and Supervisor. I see clients in my private practice in Palos Verdes Estates, in the Malaga Cove area. This serene and private location is easy to get to from Redondo Beach, Hermosa Beach, Manhattan Beach as well as Torrance, San Pedro and Long Beach.
With over 20 years of experience as a therapist in several mental health clinics and in eating disorder treatment centers, and as a graduate of Antioch University specializing in psychodynamic, solution-focused and cognitive behavioral therapy, I am currently working with a broad spectrum of clients.
My style is highly interactive, direct and solution-focused. My therapeutic approach is to provide empathy, support and practical feedback to help clients effectively address personal life challenges. My goal is to integrate complementary modalities to offer a highly personalized approach tailored to each client. With compassion and understanding, I work with each individual to uncover the deeper issues, to build on strengths and to provide new tools and the skills needed to improve their relationships and quality of life.
Education:
Antioch University MA
License:
#MFC42684
Professional Activities and Memberships:
APA American Psychotherapy Association, IAEDP, NEDA
Specialized Training:
DBT (Dialectical Behavioral Therapy)
Eating Disorders (Certified Eating Disorder Specialist)
The goal of therapy is to gain insight into the patterns of thinking and behavior needed to facilitate change, problem solve, and bring about greater mental well-being and healthier relationships.
My Treatment Specializations Include:
Eating Disorders
Eating disorders are a group of progressive illnesses that require psychological, nutritional and often medical interventions to achieve a full recovery.
Depression and Anxiety
Depression and anxiety are serious, but very treatable disorders that can be debilitating if left untreated.
Life Transitions
Going off to college, getting divorced, dealing with loss or a recent empty nest, changing schools or careers can be difficult to navigate and feel overwhelming.
Improving Relationships
Many people come to therapy after a crisis like divorce, serious illness or loss of a significant friend or family member; some come for help in dealing with a strained or problematic relationships.
Additional Areas of Clinical Experience
I have described the most common reasons people come to me for therapy, but there are many other disorders and problems that often require outside help to really make lasting change. Below I have listed some of those areas that I have experience and interest in, and often treat. If you would like more information on any of them, please email me and let me know.
Asperger's Syndrome or ASD
Dialectical Behavioral Therapy (DBT)
Contact Gwen Schubert Grabb, LMFT, 
CEDS-S
Ask a question or book an appointment below.
334 Tejon Place
Palos Verdes Estates, CA 90274